Authentic Weathered Beam Fireplace Mantel
Regular price
$157.00 USD
Regular price
Sale price
$157.00 USD
Unit price
per
Sale
Sold out
★★★★★ 4.4 (399) Avg. Rating
The Weathered Beam Fireplace Mantel Shelf is another unique piece in the popular line of real wood home decor. Constructed from planks of real wood, this item makes a bold statement whether used as a fireplace mantel or a floating shelf. The unique finish options and construction of this mantel perfectly replicate the look of an antique, aged wood beam. If you love the look of a reclaimed wood mantel, but don't love its high price tag, the Weathered Beam Mantel is a great choice. Like all Dogberry wood features, it's easy to install and built to last.

This natural wood fireplace mantel is constructed from wooden planks, rather than a solid piece of wood, to keep it lightweight. Not only does it make installation easier, it makes it simpler to hang on interior walls in your home. Choose from four colors; Burnt Almond, a rich warm-toned dark wood; Gray, a cooler yet dark finish; Rustic White, a distressed painted finish; and Maple, a mid-toned warm wood with plenty of visible wood grain.
Think beyond the fireplace when it comes to this Dogberry mantel. Repurpose this natural wood mantel as a floating shelf. It's great for storing kitchen necessities, adding character to a hallway, or acting as a place to drop keys just inside your front door. Dogberry provides the appropriate mounting hardware to mount to a standard drywall and stud substrate. Although, if you're mounting to stone, brick, cement, etc. we recommend visiting your local hardware store for fasteners that are specific to the surface you're mounting to.
We make the Dogberry Weathered Beam Mantel with American poplar wood and careful, quality construction so you can make it yours. No matter where you decide to hang it, this natural wood fireplace mantel shelf is guaranteed to bring warmth and character into your home.
Share
Weights and Dimensions

36"
- 5.5" H x 36" W x 6.25" D
- 10lbs
-- 5.5" H x 36" W x 9" D
-- 12lbs


48"
- 5.5" H x 48" W x 6.25" D
- 15lbs
-- 5.5" H x 48" W x 9" D
-- 17lbs


60"
- 5.5" H x 60" W x 6.25" D
- 22lbs
-- 5.5" H x 60" W x 9" D
-- 25lbs


72"
- 5.5" H x 72" W x 6.25" D
- 30lbs
-- 5.5" H x 72" W x 9" D
-- 32lbs
What's Included

Mounting Cleat

Mounting Hardware (wood screws)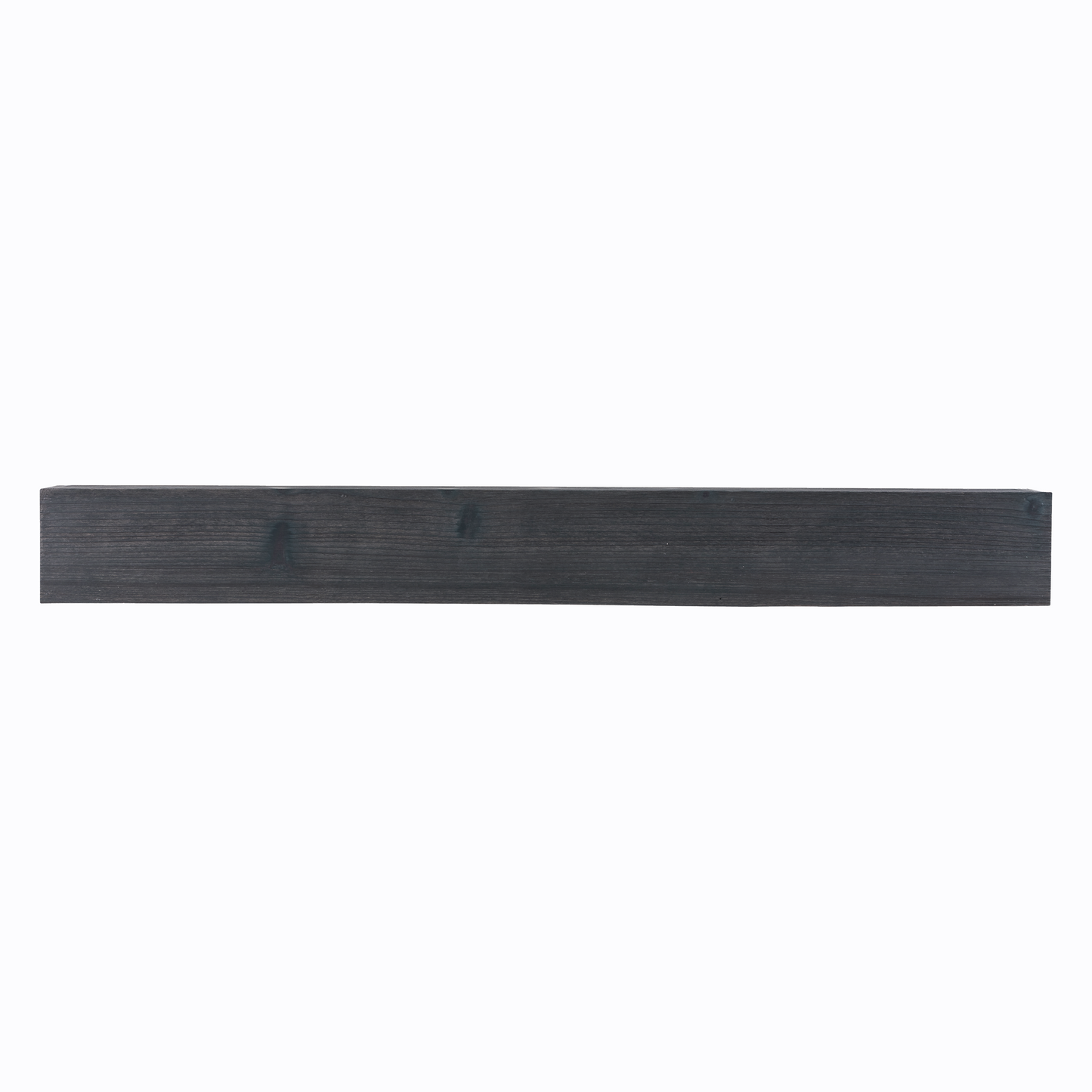 Installation Instructions
Click the button below to see the installation instructions for this product!
View Now