X Exterior Wood Shutters
Regular price
$168.00 USD
Regular price
Sale price
$168.00 USD
Unit price
per
Sale
Sold out
★★★★★ 4.4 (88) Avg. Rating
Change the entire look of your home's exterior without spending a fortune by installing new shutters. Dogberry's X Shutters give your home a rustic yet refined look that's perfect for your ranch, country, or cottage home.
The cross beams on our X Shutters have a distinctive "x" shape that gives them a classic country appearance that can look great on any home. They often provide just the right touch to make your home stand out.
Dogberry makes all of its shutters out of 100 percent Western Red Cedar. This wood is solid and durable, so your shutters should last a long time and age gracefully for years to come.
You can pick from six different colors for your X Shutters or get them unfinished so you can stain or paint them whatever color you like.
Choose a color to complement the look of your home. If your home features a light-colored siding or stucco, try a complementary color, like Dirty Blonde. If your home's exterior is a rich red brick color, go with a similarly saturated color like Coffee Brown. Choosing a color that compliments your house's look can give the impression the shutters are original to your home's design.
Dogberry offers X Shutters for all kinds of window sizes, from three to seven feet. When you order, you'll also receive installation guides and all the hardware you need to install your new shutters.
Place your X Shutters order today! Also, check out our other great shutters: Traditional Wooden Shutters, Horizontal Slat Shutters, and Z Shutters.
Share
Weights and Dimensions

36" Shutters
36" H x 14" W x 1 ⅝" D
20 lbs (10 lbs each)

42" Shutters
42" H x 14" W x 1 ⅝" D
22 lbs (11 lbs each)

48" Shutters
48" H x 14" W x 1 ⅝" D
24 lbs (12 lbs each)

54" Shutters
54" H x 14" W x 1 ⅝" D
26 lbs (13 lbs each)

60" Shutters
60" H x 14" W x 1 ⅝" D
28 lbs (14 lbs each)

66" Shutters
66" H x 14" W x 1 ⅝" D
30 lbs (15 lbs each)

72" Shutters
72" H x 14" W x 1 ⅝" D
32 lbs (16 lbs each)

84" Shutters
84" H x 14" W x 1 ⅝" D
34 lbs (17 lbs each)
What's Included

Mounting Cleat

Mounting Hardware (wood screws)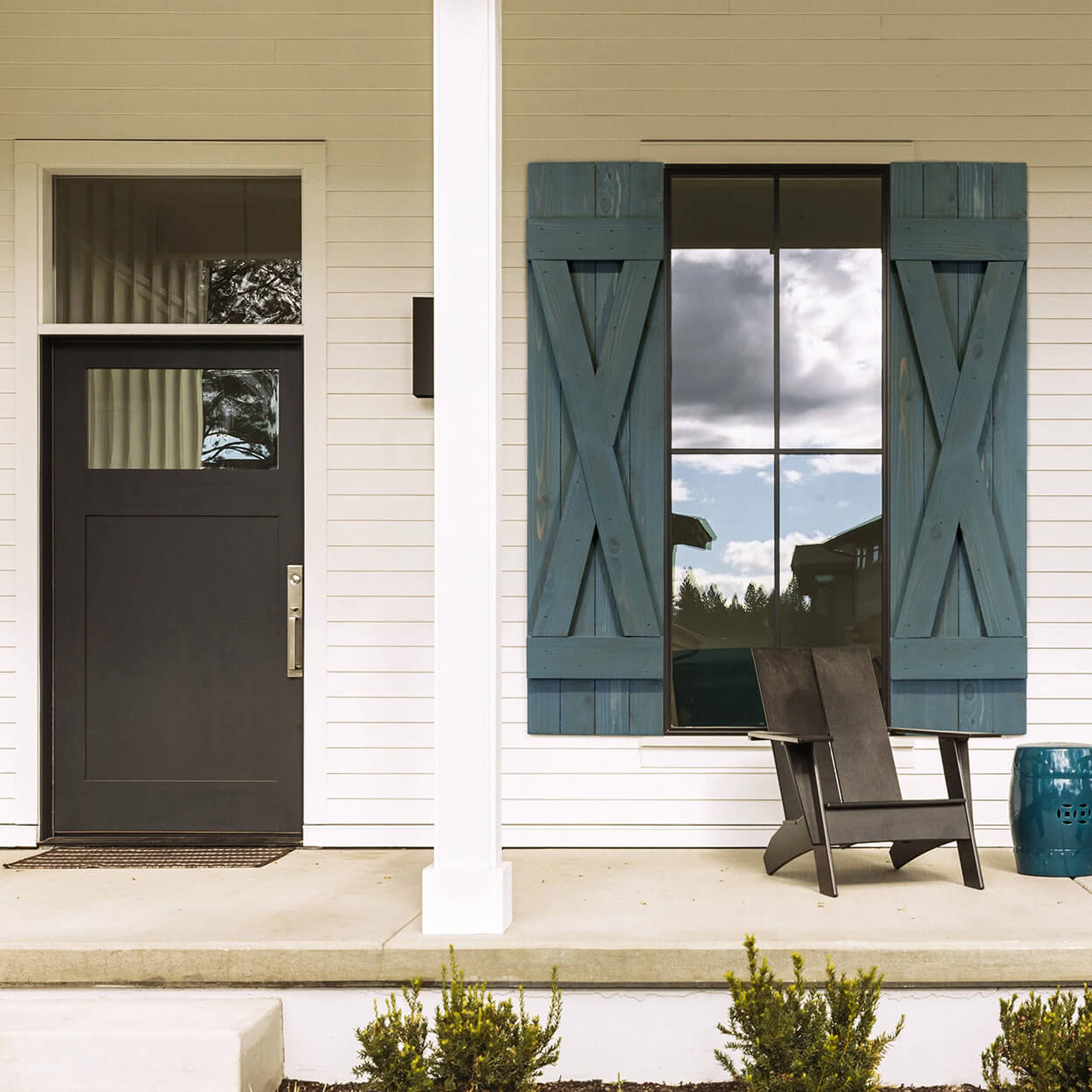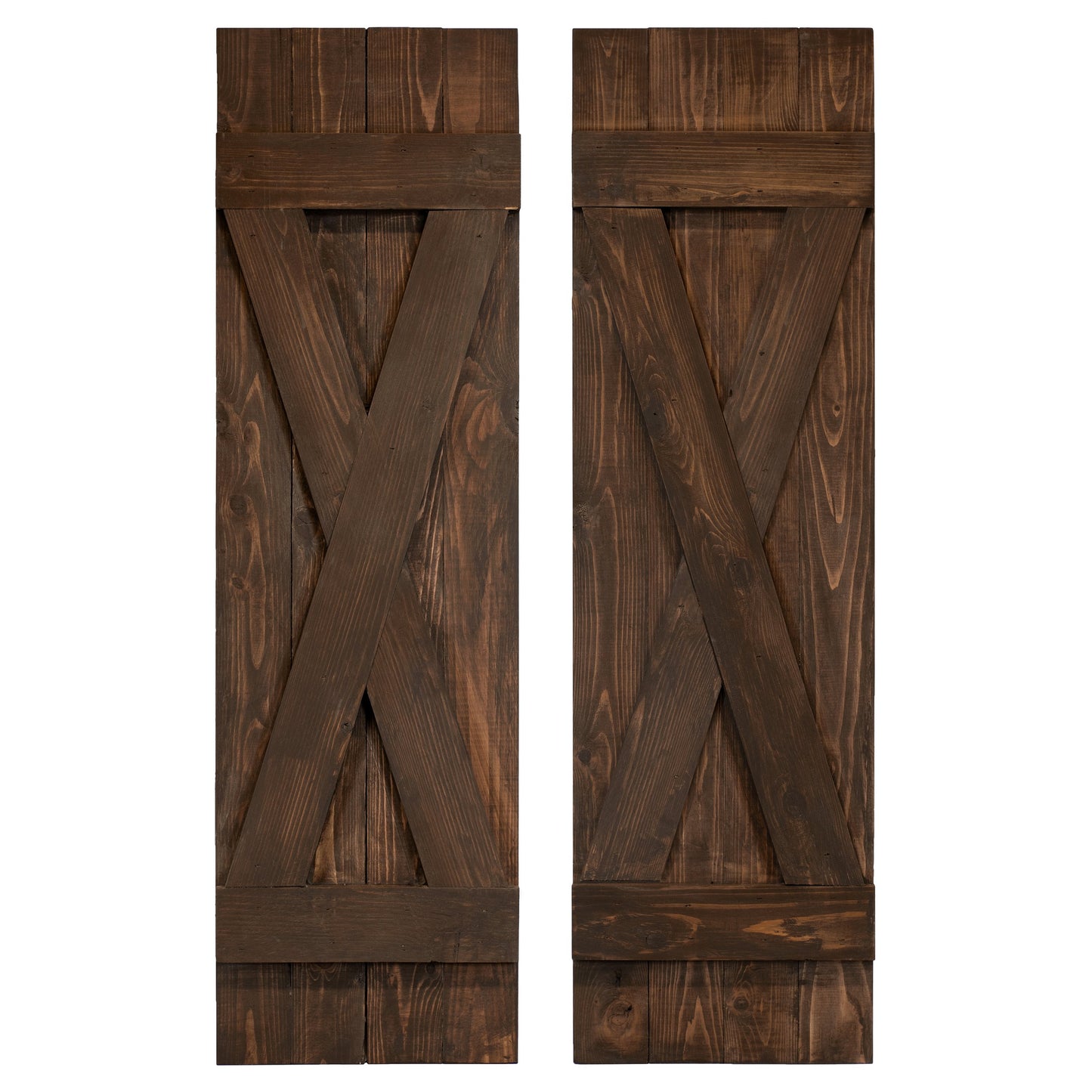 Installation Instructions
Click the button below to see the installation instructions for this product!
View Now